Director of Engineering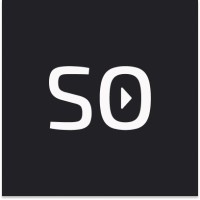 Sanlo
Remote
Posted on Saturday, October 22, 2022
What is Sanlo?
Gaming and apps represent an innovative, exciting, and creative industry that so skillfully combines data with design. Yet the financial side of this industry is still so often complicated and overlooked. Creators with great ideas should have access to financing - and advice - to ship amazing products: that's where we come in.
Sanlo was founded in late 2020, and grew out of a shared passion for games and a deep respect for the developers building them. We bring curiosity and efficiency to everything we do, and cultivate a supportive learning environment within a rapidly changing, big opportunity industry. We're building a platform of financial services to demystify finance and set our customers up for successful, smart growth. We're about supporting and empowering gaming and app creators to create products that their customers love, while running profitable businesses.
🧞 What it's like to work at Sanlo
We're a young company, so you'll have an opportunity to shape not just our product, but the company itself: our vision, the success of our customers, and how we work together.
🌱 Always growing
🏃🏾 Spirit of a champion
👷‍♀️ Ownership
🌬️ Embracing the change
❤️ Authenticity
🧑🏿‍🤝‍🧑🏼 Community
As a remote-first team, we're headquartered in sunny San Francisco ☀️ and sprinkled throughout the world.
What you'll be doing
As Director of Engineering, this is an exciting opportunity for you to put your unique stamp on all aspects of engineering at Sanlo.
You will help to build a top tier engineering team, partner closely with the CTO, Product, and Design to execute on our technology roadmap. You will launch features and fintech products.
We're looking for someone who will:
Partner with the CTO and other engineering leads to guide the mission, vision, and strategy of the team and the technical direction at Sanlo

Maintain a high bar for engineering best practices such as design and review processes

Manage and lead an existing diverse team of 8-10 amazing engineers across a full-stack domain (BE/FE/Data/Mobile) and own everything from hiring to mentoring, work planning, career growth and performance management

Run the team like a well oiled machine; scale our processes, ceremonies, and systems

Mentor and coach engineering leads to create healthy and well-executing teams

Hire world-class engineers by stewarding our hiring best practices and ensuring the engineers we hire advance our craft

Contribute to engineering-wide initiatives

Architect software solutions based on cloud-native applications

Lead retrospective analysis of activities and champion continuous process improvement

Be confident to challenge how things are done at all levels and provide suggestions for improvement on process and operations with an impartial perspective
We're looking for someone with:
3+ years of experience being a manager or director of multiple teams of at least 20+ people

A solid understanding of the software development lifecycle, and able to apply proven software methodologies

Experience with software engineering best practices, software design patterns, design principles and software processes

Experience in managing and leading multiple engineering teams working on building product

Experience in driving business and product success in a highly cross-functional organization

Proven experience hiring, building and leading exceptional software engineering teams

Experience running the day-to-day operations of software engineering projects of significant complexity

Strong understanding of cloud architectures and distributed systems at scale

Tenacity and the ability to balance competing priorities across multiple cross-functional stakeholders and programs

Creative and ambitious teammate who embraces change and has a desire to continually improve

Expert programming and architectural skills across multiple development environments

Experience delivering production-level code and shipping multiple successful products

Domain expertise in one or more of: Java, Javascript, Python

Outstanding verbal and written communication skills
Bonus Points
Experience working in fintech and/or gaming
Benefits
100% remote

Competitive base salary and equity

Comprehensive medical/dental/vision benefits

Flexible PTO
How to apply