Financial Controller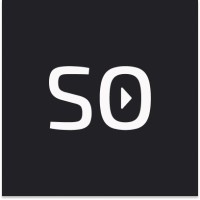 Sanlo
Accounting & Finance
Remote
Posted on Saturday, October 22, 2022
What is Sanlo?
Gaming and apps represent an innovative, exciting, and creative industry that so skillfully combines data with design. Yet the financial side of this industry is still so often complicated and overlooked. Creators with great ideas should have access to financing - and advice - to ship amazing products: that's where we come in.
Sanlo was founded in late 2020, and grew out of a shared passion for games and a deep respect for the developers building them. We bring curiosity and efficiency to everything we do, and cultivate a supportive learning environment within a rapidly changing, big opportunity industry. We're building a platform of financial services to demystify finance and set our customers up for successful, smart growth. We're about supporting and empowering gaming and app creators to create products that their customers love, while running profitable businesses.
🧞 What it's like to work at Sanlo
We're a young company, so you'll have an opportunity to shape not just our product, but the company itself: our vision, the success of our customers, and how we work together.
Here at Sanlo, we operate with a set of core values that help guide our intentions and interactions:
🌱 Always growing
🏃🏾 Spirit of a champion
👷‍♀️ Ownership
🌬️ Embracing the change
❤️ Authenticity
🧑🏿‍🤝‍🧑🏼 Community
As a remote-first team, we're headquartered in sunny San Francisco ☀️ and sprinkled throughout the world.
What you'll be doing
As a first member of our Finance team, this is an exciting opportunity for you to put your unique stamp on how we build and scale the company. You will perform accounting department tasks, oversee the recording, tracking, and reporting of financial information, develop and implement department controls and procedures, manage financial forecasting, and ensure that Sanlo operates efficiently without sacrificing accuracy.
We're looking for someone who will:
Be passionate about our mission to empower game and app developers to build products that people love.

Build scalable bookkeeping and accounting processes to support growth.

Resolve day-to-day and complex accounting issues.

Responsible for month and quarter end close processes for various accounts, including journal entries, balance sheet reconciliations, variance analyses and analytical reviews, producing internal management reporting and external audit support.

Prepare account reconciliations and supporting schedules for journal entries.

Manage company spend and expenses.

Responsible for account reconciliations and variance analysis for assigned balance sheet and income statement accounts.

Build and maintain best in class processes; help streamline month-close process via automation, identifying efficiencies and standardization.

Consult with management to coordinate the planning process, understand business drivers of financial trends, highlight opportunities for improvement, and create relevant management exhibits.

Develop highly complex ad hoc and on-going financial forecasts and models that assist the business in making decisions, effectively communicating trends and outcomes to senior management.

Assist leadership with special projects to support strategic decision-making and investor updates (e.g., "what if" strategic analysis, global business forecasting, new product P&L projections).

Design, implement and execute efficient internal control procedures

Develop and maintain accounting policies and procedural documentation

Be comfortable with minimal supervision and have a high sense of accountability.
We're looking for someone with:
5+ years of relevant accounting and/or industry experience in lending and factoring fintech space

B.A. or B.S degree in Accounting or Finance (CPA strongly preferred)

High attention to detail, including precise and effective written and verbal communications with internal team and external vendors.

Strong knowledge of Excel and experience working with large data

Experience with internal controls (design, implementation and execution)

Demonstrated history of taking on various types of challenging projects and producing results

Solution-oriented mindset with enthusiasm for establishing best practices
Bonus Points
Knowledge of (or experience in) the technology or payments industry.

Experience with treasury and/or capital markets

SQL experience
How to apply
Sound like something you're interested in? We encourage all talented applicants to apply; if you don't find the perfect description, tell us why you might be a great fit. Please email careers@sanlo.io with your resume and LinkedIn profile, and a short cover letter or blurb about what you'll bring to our team and how you want to contribute to our mission.