Product Designer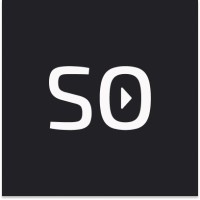 Sanlo
Product, Design
Posted on Wednesday, May 24, 2023
What is Sanlo?
Gaming and apps represent an innovative, exciting, and creative industry that so skillfully combines data with design. Yet the financial side of this industry is still so often complicated and overlooked. Creators with great ideas should have access to financing - and advice - to ship amazing products: that's where we come in.
Sanlo was founded in late 2020, and grew out of a shared passion for games and a deep respect for the developers building them. We bring curiosity and efficiency to everything we do, and cultivate a supportive learning environment within a rapidly changing, big opportunity industry. We're building a platform of financial services to demystify finance and set our customers up for successful, smart growth. We're about supporting and empowering gaming and app creators to create products that their customers love, while running profitable businesses.
🧞 What it's like to work at Sanlo:
We're a young company, so you'll have an opportunity to shape not just our product, but the company itself: our vision, the success of our customers, and how we work together.
🌱 Always growing
🏃🏾 Spirit of a champion
👷‍♀️ Ownership
🌬️ Embracing change
❤️ Authenticity
🧑🏿‍🤝‍🧑🏼 Community
As a remote-first team, we're headquartered in sunny San Francisco ☀️ and sprinkled throughout the world.
What you'll be doing:
As a Product Designer, this is an exciting opportunity for you to put your unique creative stamp on all aspects of company design and build the foundation of what design is at Sanlo. We are looking for a strong design thinker with a stellar execution track record. Your work is critical in our journey of achieving our goals and advancing our mission.
You'll own all aspects of company design. You'll define and design our core product - from research to strategy to interactions to pixels. Sometimes you'll work on loosely defined concepts that need tons of exploration, and sometimes create more concrete tactical work. You'll stay close to our customers and have deep understanding of their workflows and pain points and how it translates into the product experience. You will own our design from the brand voice to web product, and everything in between.
Gain a deep understanding of our customers, their needs, pain points, and aspirations, and use that knowledge to drive design decisions and solutions.

Take ownership of the design process from end to end, including user research, concept development, wireframing, prototyping, and high-fidelity visuals.

Collaborate closely with cross-functional teams, including engineers, product managers, and other stakeholders, to ensure seamless integration and high-quality implementation of designs.

Contribute to the overall product strategy and decision-making processes, providing valuable insights and recommendations based on your expertise.

Iterate on designs based on user feedback, usability testing, and data analysis, continuously striving for improvement and innovation.

Actively participate in hiring processes, conducting interviews, and evaluating candidates for design roles.

Help establish and foster a strong design culture within Sanlo, promoting collaboration, knowledge sharing, and continuous learning.
We're looking for someone with:
3+ years of experience as a product designer, demonstrating a track record of successfully delivering products and creating value for customers.

Complex design experience: Strong portfolio of design work on complex problems with demonstrated ability to create an elegant user-friendly product. Unparalleled attention to details.

Move fast: Demonstrated ability to ship high-quality product rapidly, incorporate customer feedback and be comfortable continuously iterating. We need to strike a balance between moving fast and building sustainably.

Customer advocate: Deep empathy for our customers. Care deeply about balancing the needs of the business and problems for our customers. Enjoy spending time understanding users and their problems.
As a bonus:
Industry experience: Product design experience at a tech, product-driven company - ideally, in fintech or B2B SaaS, providing insights into designing for business-oriented software and services.

Gaming: Familiarity with products for gaming companies, enabling you to understand the specific needs and requirements of this target audience.
How To Apply
Sound like something you're interested in? We encourage all talented applicants to apply; if you don't find the perfect description, tell us why you might be a great fit.