Credit Risk Lead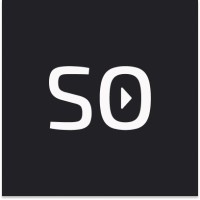 Sanlo
Accounting & Finance
Posted on Sunday, September 10, 2023
What is Sanlo?
Gaming and apps represent an innovative, exciting, and creative industry that so skillfully combines data with design. Yet the financial side of this industry is still so often complicated and overlooked. Creators with great ideas should have access to financing - and advice - to ship amazing products: that's where we come in.
Sanlo was founded in late 2020, and grew out of a shared passion for games and a deep respect for the developers building them. We bring curiosity and efficiency to everything we do, and cultivate a supportive learning environment within a rapidly changing, big opportunity industry. We're building a platform of financial services to demystify finance and set our customers up for successful, smart growth. We're about supporting and empowering gaming and app creators to create products that their customers love, while running profitable businesses.
🧞 What it's like to work at Sanlo:
We're a young company, so you'll have an opportunity to shape not just our product, but the company itself: our vision, the success of our customers, and how we work together.
Here at Sanlo, we operate with a set of core values that help guide our intentions and interactions:
🌱 Always growing
🏃🏾 Spirit of a champion
👷‍♀️ Ownership
🌬️ Embracing change
❤️ Authenticity
🧑🏿‍🤝‍🧑🏼 Community
As a remote-first team, we're headquartered in sunny San Francisco ☀️ and sprinkled throughout the world.
What you'll be doing:
As a Credit Risk lead, you will leverage data to develop and optimize credit strategies, including underwriting and customer management strategies. This role requires an understanding of credit concepts, fluency with data, and the ability to drive a broad set of projects fairly independently. The role also requires the ability to work with cross-functional teams (product, engineering, data, sales and design) to influence and execute on risk strategies.
Challenge the financing and lending industry status quo to help enable gaming and app businesses flourish

Be a culture carrier and possess an entrepreneurial mindset to successfully design and execute credit risk initiatives including risk appetite, portfolio diversification, loss forecasting and risk-based pricing

Develop robust valuations and monitoring infrastructure. Leverage this valuations ownership to come up with insights on how to think about the economics of the business

Partner with Data team to build and leverage credit risk models in Sanlo's credit policy, validate & deploy solutions in an efficient, sustainable & usable manner

Build and execute portfolio monitoring and performance reporting to facilitate ongoing review of key credit risk metrics

Review applications on an individual basis to identify insights and combine with data driven approach to enhance policy

Evaluate emerging risks, analyze key risk trends and lead the development of prudent risk management in enabling business growth initiatives

Develop short term strategies for the fraud operations function to support the identification, assessment, and mitigation of fraud and AML risks

Leverage external and internal performance data to come up with insights to develop best in class credit policies and models. Explore and test new data sources to improve our decisioning

Start as an individual contributor with the scope to build out a team to support the product portfolio growth
We're looking for someone with:
5+ years of relevant experience within credit risk management at a financial services company or a bank and at a high-growth technology company

Experience building financing and lending products for SMBs

Experience in analytics and, or quantitative modeling using large datasets

Experience working with alternative data at a modern digital lender

Fluency in SQL and Python

A builder's mindset with a willingness to question assumptions and conventional wisdom
Bonus Points
3+ years of direct people management experience

Experience in traditional credit risk is a bonus, such as Capital One and Amex

Experience in machine learning

Experience working in fast-paced and rapidly changing start-up environments
How To Apply
Sound like something you're interested in? We encourage all talented applicants to apply; if you don't find the perfect description, tell us why you might be a great fit.
Please email careers@sanlo.io with your resume, LinkedIn profile, and a short cover letter or blurb about what you'll bring to our team and how you want to contribute to our mission.