Player Centered Design Specialist (Gaming Industry) (Remote, EU)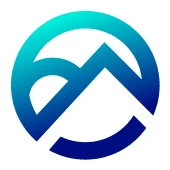 Solsten
Design
Berlin, Germany
Posted on Thursday, March 2, 2023
THE COMPANY
Solsten is advancing the human experience by empowering companies to build deeply resonating and healthier human-centered digital experiences and products.
At the intersection of play, psychology, and AI, our suite of products (Traits, Navigator, Frequency, and Wavelength) give companies in the Gaming and Healthcare industries the ability to understand and meet their audiences' experiential expectations at every step of their journey—ushering in a new era of technology that is better for people, and brilliant for businesses
THE ROLE
At Solsten, everything is about the customer and their experience. This is the DNA of our product and at the core of how we engage with our clients. As a Design Specialist, you will be the trusted advisor for our existing gaming customers. By living and breathing a "client first" culture and deeply understanding the gaming industry and the day-to-day reality of our clients, you will ensure that our customers receive the proverbial white glove service. This role requires a strong appetite for growth, high emotional intelligence combined with a curiosity to understand our customers' needs, autonomy, and impeccable project management skills.
WHAT YOU WILL DO
Establish yourself as a trusted audience-first advisor to our customers in order to help them achieve their product experience goals while continuously leveraging the Solsten technology.
Intimately understand the Solsten product, game design, and how to build the next generation of human-centered experiences using our audience intelligence dashboard, with a constant pulse on what we're building next.
Continuously deepen your understanding of player centricity, best practices in game development, how to apply psychology to game design, and keep up to date with new trends in these spaces as well as their potential applications for our customers.
Stay in-tune with our customers on how they can improve their game and feature development to hit key product metrics (e.g. D1-D7 retention).
Provide workshops and training sessions for various stakeholders (e.g. game designers, product managers, UX designers, researchers, etc.) on relevant best practices with the Solsten dashboard to maximize their ability to apply psychologically based audience-first game design and research principles.
Form strategic relationships with key stakeholders to understand our customer's business within their industry and develop strategic roadmaps for how Solsten grows with them.
Build a consistent and strong feedback loop to our UX and product team to share and discuss customer requests that are prioritized by the product team.
Partner with our Customer Success, and Research teams to develop strategic and technical plans that help customers achieve their business objectives with Solsten.
Bring a great sense of humor, tact, and ability to be empathetic and personable to clients, building rapport and trust with a deep passion for helping companies to become more player and human-centered.
Add to the overall public discourse on social channels or through talks on the importance of player-centeredness while aiding companies and onboarding them through change management as they adopt and progress through the various stages of user-centeredness as a key advisor on the process.
WHAT WE'RE LOOKING FOR
Bachelor's degree in Psychology or equivalent practical experience in a game studio as UX designer or similar roles.
You bring a minimum of 4 years of experience working in game design or supporting the game design process in a relevant role.
You bring great experience in project management, defining milestones, success criteria, resource allocation, and on-time delivery.
You are a master of empathy and insight- you understand our customers and their needs as good as anybody.
You bring a strong passion for all of the following: games, game UX, psychology, personalization, player-centered experiences, and a high motivation to build a deep understanding of our products and translate the value to our customers.
You are a self-motivated team player and ability to work in fast-paced environments with minimal oversight.
You are a great communicator and communicate proactively and straightforward, while demonstrating excellent written and oral communication skills.
You listen well. You create alignment by default and can drive hard decisions when needed. You push the pace. People love working with you.
Last but not least, you possess excellent time management skills with the ability to prioritise and shift workload to meet deadlines.
YOUR SOLSTEN EXPERIENCE
At the heart of Solsten is our people. We pride ourselves with the incredible team that makes up the company and are deeply humbled by each one of our employees. We have grown beyond measure and have amassed an incredible team of talented, passionate, and amazing individuals. It is our biggest priority to give all members of Solsten the space and motivation to WANT to journey on this career path with us and continue to be a part of our success. Here are some of the things our current employees appreciate:
Competitive, location-based salary
Flexible paid time off (unlimited with a minimum requirement of 25 days off)
Annual Wellness & Experience bonus
Home office setup: laptop and necessary peripherals
A people-first culture with a major emphasis on experience
A company that is invested in you, your ideas, and your growth
An opportunity to join a quickly scaling startup
WHERE YOU WILL WORK
Our team is spread out across the world, with hubs in Berlin, Helsinki, New York, and Minneapolis. Working in a fully remote capacity, this role offers you the freedom to work from wherever you choose and the flexibility to manage your own schedule. If you are based in a city where we have an office, you are welcome to work from the office.
#LI-Remote
OUR COMMITMENT
Solsten is committed to creating a diverse environment and is proud to be an equal-opportunity employer. All qualified applicants will receive consideration for employment without regard to race, color, religion, sex, gender identity or expression, sexual orientation, national or ethnic origin, genetics, disability, or age.